Joining the Air Support team is the guarantee of evolving within a human-sized company with international influence. Our DNA brings together values, which extend to the entire company, guide our actions, behavior and performance :
Ambition has animated our spirit of conquest since our beginnings and guides us into the future to boldly meet the challenges of tomorrow. Each employee contributes to the satisfaction of our customers. Individual initiative is valued in the same way as team spirit. Everyone can thus express their Ambition by adding a stone to the building.
Essential value of Air Support, Passion, without which nothing great can be done, is above all the ability to constantly push the limits. It drives and propels all of our employees to always go further. Everyone's passion allows us to build collective performance.
Strong value of the industrial sense of the company, Confidence makes it possible to build lasting relationships on the principles of respect for commitments, transparency and know-how. Trusting is also believing in everyone's potential.
We develop team spirit, the sharing of know-how and solidarity. The power of teamwork is the key word in our performance approach. We do everything we can to promote well-being within our company by offering working conditions that reconcile professional and personal life. This is also the Air Support spirit: the assurance of great conviviality !
In all of Air Support's businesses, Excellence is an unwavering criterion of its know-how and professionalism. Our priority is to guarantee our customers an irreproachable quality of service in strict compliance with aeronautical rules and procedures. We rely on the diversity of profiles and skills of the women and men who build Air Support to satisfy our customers on a daily basis. We are looking for the talents of tomorrow who can meet challenges every day.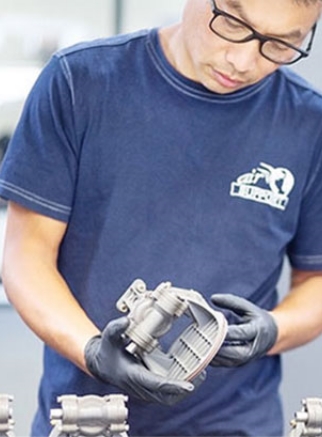 a responsible employer
Air Support is committed to diversity in the company and has been pursuing an active policy for several years to fight against all forms of discrimination: gender, age, origin, disability, sexual orientation, religious beliefs, etc.
We carry out regular actions, for example: welcoming schoolchildren for a few days to discover the professions, discovery of the company for teachers, immersion of a person with a disability, etc…
Air Support is committed to a CSR approach by integrating all social and societal dimensions at the heart of its strategy.
Apprenticeship at air support
Committed to welcoming students in work-study training to support them in the world of work. Work-study training is a real springboard to employment. We are convinced that integrating students in internships or work-study allows you to professionalize your future employees as soon as possible.
Air Support is committed to welcoming them. We regularly supervise students on a work-study program or on a vocational baccalaureate internship in Maintenance
We also participate in bridge schemes allowing successful professional retraining!